Electronics & Smart-Tech
Livescribe 4pk #5-8 Notebooks
Our Price:

$29.99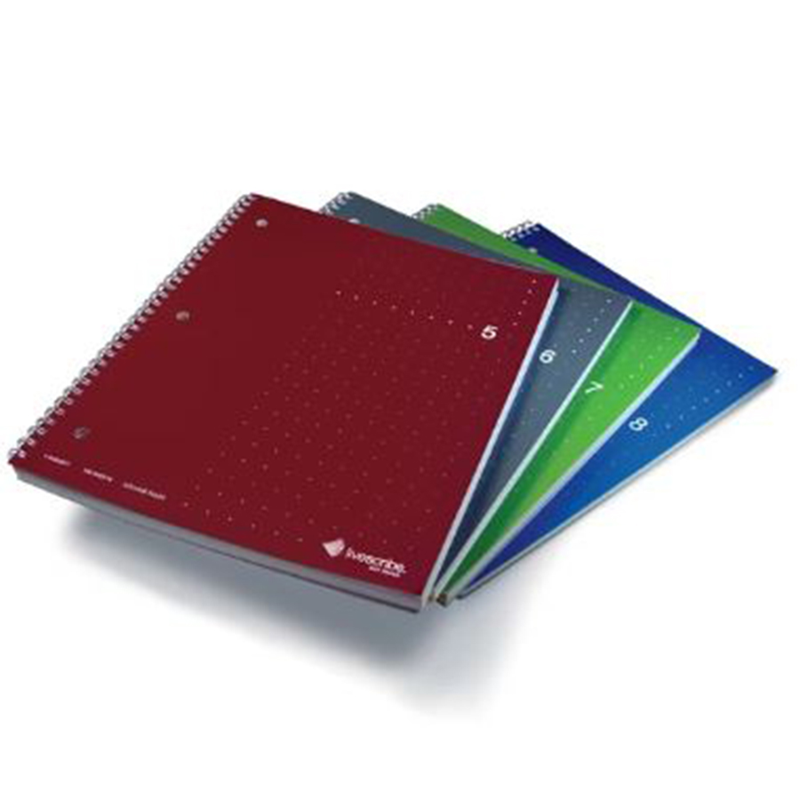 enlarge image
Product Description
Product Description Each of these four- 100 page notebooks numbered 1-4 is uniquely colored and numbered to provide the professional or college student optimal management of your notes. The Livescribe Smart Pen only works with Livescribe paper. From the Manufacturer Capture lectures, labs, seminars, study groups, and more with our durable college-ruled notebooks. Each notebook in this pack contains 100 sheets of high-quality paper, a free dot paper calculator, quick access buttons for your smartpen settings, and a divider with two storage pockets for handouts. Individual sheets feature a micro-perforation for quick and clean tear-outs, as well as standard 3-hole punched format for easy storage in binders. These single subject notebooks come in a pack of four, each with a different color cover (burgundy, gray, green, and royal blue) and unique dot pattern from the inside front cover all the way through to the inside back cover. Record audio and handwritten notes from your paper. Dot paper at work: like a GPS for your smartpen. Transfer your notes or drawings from dot paper to your computer. Access a paper calculator or your smartpen settings from your notebook cover. Get More From Your Notebooks Livescribe paper comes loaded with built in applications and shortcuts to your smartpen settings. Features include: Scientific, financial, and statistical calculator Divider with 2 storage pockets for all of your loose-leaf notes and papers Perforated 8.5" x 11" dot paper, college ruled, three-hole punched Burgundy, gray, green, and royal blue colored covers Single Subject Notebooks No. 5-8 Dock your smartpen to install the latest software (Version 1.4 or later) for enabling these Single Subject Notebooks Your smartpen can carry up to eight Single Subject Notebooks (No. 1 through 8) at the same time. When you're done with a notebook, you can archive it with Livescribe Desktop and start a new one. Please do not use two identically numbered Single Subject Notebooks at the same time because Livescribe smartpens will recognize any identically numbered Single Subject Notebook as the same notebook.
Customers who bought this item also bought
Have you looked at these?